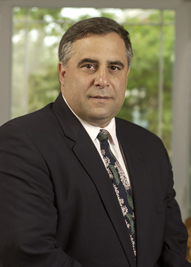 :: Raymond P. D'Amante
:: R. James Steiner
:: Bryan L. Pellerin


R. James Steiner has been appointed to the Board of Trustees of Leadership New Hampshire. Leadership New Hampshire is a program sponsored by the Business and Industry Association and New Hampshire Charitable Foundation to provide rising leaders with an indepth look into a variety of New Hampshire issues over the course of a one-year intense program. Steiner is a graduate of the Leadership New Hampshire class of 1995.