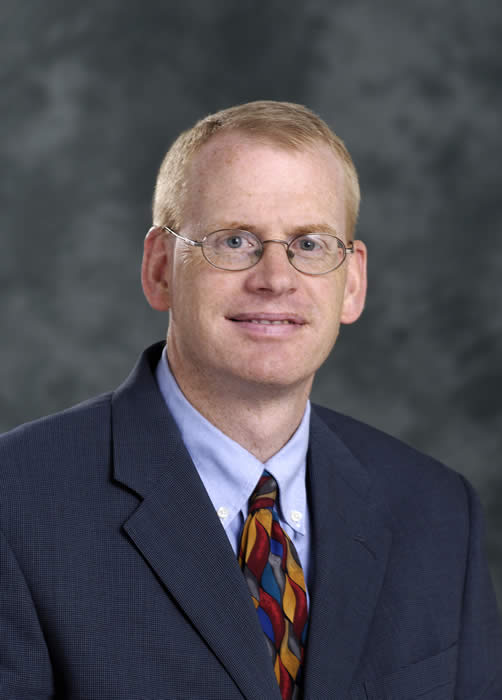 :: Raymond P. D'Amante
:: Bryan L. Pellerin


Roy S. McCandless
Admitted in New Hampshire, Maine and Massachusetts
Not For Profit, Religious Corporation, and Church Counseling
Roy has extensive experience representing not for profit corporations, churches, religious corporations, and Christian camps and conference centers, advising them on corporate governance, insurance, real estate, employment, regulatory, real estate tax, risk management, and property development matters, as well as providing a full array of litigation support in state and federal courts.
First Amendment/Constitutional Law
Roy has experience protecting his clients's First Amendment Free Speech and Religious Freedom rights, having represented publishers and authors, educational institutions, churches and their leadership, as well as citizens and businesses exercising their rights or defending actions where those interests have been threatened.
Commercial Litigation/Business Litigation
Roy represents businesses, individuals, corporations, churches, schools, camps, nonprofit corporations and LLCs in all courts of New Hampshire, Maine and Massachusetts. He has pursued and defended claims involving contracts, construction, consumer protection, warranty, products liability, and various torts - including fraud, misrepresentation, libel and slander.
Real Estate Litigation and Real Estate Development
Roy has litigated in court and represented clients before planning boards, zoning boards of adjustment, and the New Hampshire Real Estate Commission on various matters involving real estate, including right of way claims, petitions to quiet title, boundary issues, mechanics' liens and adverse possession.
Personal Injury and Employment Litigation
Roy regularly handles personal injury and employment claims, emphasizing early preparation to maximize the opportunity to resolve the case for a client at the earliest juncture.
Probate Litigation
Roy handles a full range of contested and probate matters including will contests and claims between fiduciaries and beneficiaries.
Community Service
Roy serves on the Continuing Legal Education Committee for the New Hampshire Bar Association. He regularly conducts seminars for his nonprofit and church clients, including speaking at the Christian Camping International Northeast Sectional meeting. Roy also heads the Local Missions Committee of his church in Concord, which supports local ministries addressing alcohol and substance abuse, homelessness, assisting refugees, and meeting the physical and spiritual needs of the greater Concord community.
Representative Cases
First Amendment Free Speech: Roy was retained after trial to appeal a $6.7 million verdict against a client who allegedly violated the New Hampshire Consumer Protection Act by speaking out against two referenda in a local town election. The case involves novel issues regarding the application of New Hampshire's Consumer Protection Act to political speech.
First Amendment Religious Liberty and Nonprofit Corporate Litigation: Roy represented a local Presbyterian church in a dispute over its corporate control when a faction of the church sought to leave the national denomination, and locked out from church property the church members who did not want to leave the denomination. The faction who sought to leave the denomination brought suit against the denomination and its faithful members in New Hampshire State Court seeking declaratory relief that their leaders were the true trustees of the corporation and owned all rights to the church's property including substantial real estate. Roy was retained by the segment of the congregation loyal to the national denomination, which then brought claims against the dissident trustees for breach of fiduciary duty and other declaratory relief. The case involved novel issues of First Amendment religious exercise issues, particularly with respect to the role of a court involving itself in the affairs of a hierarchical church. After extensive discovery, the case was tried for three days in Superior Court. On the fourth day, settlement negotiations were conducted leading to a global settlement of all claims. In settlement, the faithful segment represented by Roy recovered all of its assets, including control of the church corporation and restoration of the full value of the church's liquid assets, minus $50,000, and agreed to transfer to the dissident congregation some raw land and a few items of personal property.

Construction Litigation: Roy represented the Diocese of a large national church which brought suit against a construction company and architect of an $11 million project involving the construction of a summer camp and year round conference center in New Hampshire seeking $2 million in design and construction defects. The litigation involved claims that the contractor and architects negligently designed and/or constructed over 50,000 square feet of buildings, including 15 new cabins, a dining hall, multipurpose building, meeting lodge, and two large hotel style conference centers, all on a beautiful lake in a rural New Hampshire setting. Plaintiffs retained five experts in the field of architecture, construction, mold, and engineering to support their claims. The case was settled for a confidential amount after mediation and before trial.

Real Estate Litigation: Roy defended a married couple in a lawsuit brought in Maine's Consumer and Business Court against them by sellers of real estate contiguous to their lakefront house. The suit brought many claims against the defendants, including breach of contract and unfair trade practices, in which the plaintiffs sought rescission of the 2005 sale of the waterfront lot by the plaintiffs to the defendants for $1.35 million. The case involved novel issues of Maine law, including Maine's electronic commerce act, option law, escrow law, and the law of agency. After Roy obtained summary judgment on the plaintiffs' strongest claims, the case settled after mediation but before trial.
Nonprofit Counseling: Roy serves as counsel to many of New Hampshire's Christian camps and conference centers. Most of the camps are not-for-profit, religious camps located on the shores of New Hampshire's pristine lakes. The camps conduct summer camping activities for children and families, as well as weekend retreats for children, men and women the rest of the year. Roy has been retained to assist them with filings before their respective Town's planning and zoning boards of appeal with respect to plans to meet the growing demand for their programs, and to advise them on employment matters, real estate taxation issues, basic corporate governance issues and risk management.
Personal Injury and Employment Litigation: Roy represented two plaintiffs in employment discrimination litigation brought against the State of New Hampshire based on their supervisor's conduct, claiming they had been discriminated against because of their gender. The case involved a novel aspect of discrimination law because no inappropriate touching was involved nor did the conduct fit within the classical definition of sexual harassment. After a two week jury trial, the case settled.
Personal
Roy graduated summa cum laude, Salutatorian of the Class of 1984 from Dartmouth College where he was a member of the Casque and Gauntlet Senior Honor Society. Roy graduated from Harvard Law School, cum laude, in 1988.
Roy and his wife Sue live in Concord, New Hampshire, with their four children Caleb, Amos, Abigail and Lily. They are active in church and school activities, enjoy the outdoors, the Red Sox, quilting (Sue) and sports (Roy).
Member
American Bar Association, Christian Legal Society