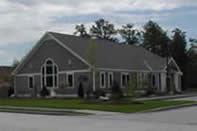 :: Raymond P. D'Amante
:: Bryan L. Pellerin


Your IRA Can Invest in Real Estate
Self-Directed IRA Investments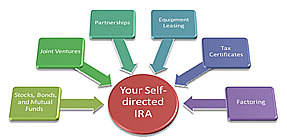 Your IRA can invest in real estate and you can select the real estate in which you want your IRA to invest. As with many other people, you may have been told for decades that this is not possible under current law. That is not the case. It is perfectly legal for an IRA to invest in and hold real estate. You, as a beneficiary of the IRA, can advise your IRA custodian which property you wish to purchase, when to buy and when to sell.
In order to maintain the integrity of your IRA, you should not, at any time, close the IRA, take custody of any funds, or take title to any real estate in your name. To do so would render your IRA subject to taxation. Companies have been established to act as the custodian in the name of your IRA to hold title to the real estate. Once you identify a property, you would advise your IRA custodian. The custodian would execute a purchase and sale agreement with the seller, as well as contract with entities that you have identified to conduct the due diligence. Upon successful completion of the due diligence, the custodian would acquire the title to the real estate in the name of your IRA.
PENSCO Trust Company, headquartered in New Hampshire, with offices in New Hampshire and San Francisco, is a recognized and approved custodian for self-directed IRAs. PENSCO Trust Company is an independent IRA custodian that is not affiliated with D'Amante Couser Pellerin & Associates, P.A. PENSCO provides custodial services and does not evaluate, recommend or endorse any particular investment opportunities, including, but not limited to, the services provided by D'Amante Couser Pellerin & Associates, P.A. PENSCO and D'Amante Couser Pellerin & Associates, P.A. do not participate in or encourage the offering of any securities or investment opportunities for an IRA. PENSCO is one of many self-directed IRA custodians. D'Amante Couser Pellerin & Associates, P.A. has found PENSCO services to be efficient. However, this introduction is not an endorsement of PENSCO and each individual is advised to perform their own due diligence in choosing an IRA custodian and to consult with legal, tax and accounting professionals.
D'Amante Couser Pellerin & Associates, P.A. is capable of advising investors on the technical intracacies of completing self-directed IRA investments without subjecting the IRA funds to taxation.

Let us assist you with your planned, self-directed IRA investments.

D'Amante Couser Pellerin & Associates, P.A. is a full service law firm recognized by Chambers and Partners, an independent rating service, as one of America's leading law firms for business. We provide individuals, businesses and nonprofit organizations a complete range of legal services throughout New Hampshire and beyond.