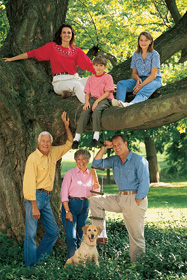 :: Raymond P. D'Amante
:: Bryan L. Pellerin
Estate Planning and Administration Services
Preparation of a well crafted estate plan is not something to put off. Gain the peace of mind of knowing your wishes will be carried out as intended and your loved ones will be taken care of as you planned. A carefully conceived estate plan can be one of the most important gifts you give to yourself and your loved ones-- both personally and financially.

D'Amante Couser Pellerin & Associates, P.A. is a full service law firm recognized by Chambers and Partners, an independent rating service, as one of America's leading law firms for business. We provide individuals, businesses and nonprofit organizations with a complete range of legal services throughout New Hampshire including, but not limited to:
Wills
Revocable Trusts
Irrevocable Trusts
Multi-Generational Planning
Marital Trust Planning
Business Succession Planning
Life Insurance Trusts
Planning for Mixed Families (Second Spouse Planning)
Elder Planning
Guardianship
Advance Directives
Living Will
Durable Power of Attorney for Health Care
Nomination of Guardian
Durable Power of Attorney for Finances
Durable Power of Attorney for Real Estate
Probate
Estate and Probate Litigation
We look forward to serving you and your family.