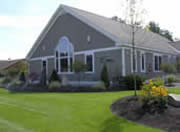 :: Raymond P. D'Amante
:: Bryan L. Pellerin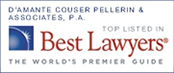 100% Best Lawyers in America
All of the attorneys in DCPA have been recognized in the 2013 edition of The Best Lawyers in America.
Attorneys are selected by their peers for inclusion in The Best Lawyers, which is recognized as the definitive guide to legal excellence in the United States. Selection to Best Lawyers is based on an exhaustive and rigorous peer-review survey. Since no fee or purchase is required to be listed, it is considered a singular honor.
The DCPA attorneys are listed as follows:
Land Use and Zoning Law - Raymond P. D'Amante
Construction Law - Bruce J. Marshall
Litigation - Construction - Bruce J. Marshall
Real Estate Law - Raymond P. D'Amante
Bryan L. Pellerin

We thank you for your confidence in our firm.
The Attorneys at DCPA